Flash-Back LJ Post Import: IW Earthquake/Tsunami Charity Lucky Pack A & B
In 2011, Japan was hit with a major Earthquake and Tsunami. Innocent World chose to release a charity lucky pack instead of their normal Golden Week lucky packs, with 5% of the price being donated to charity (keep in mind that lucky packs are final clearance, so the profit margin on them is very slim, if anything at all.). They also took up a collection in shops and at tea parties.
Here is the information about the lucky packs:
We are preparing two kinds of sets with
・The A set: Includes spring and summer skirts and a blouse or a bolero + little goods
・The B set: Includes spring and summer jumperskirt and a blouse or a bolero + little goods
This time you can choose the color and size of the blouse or bolero!! (*You cannot choose whether you get a blouse or a bolero)
★A Set: \12,600
★B Set: \15,750
In the end, they raised 400,544 yen for the Japanese Red Cross (and posted a donation receipt to their news page too so that everyone could see for sure that they were on the up and up.)
At the time, on the Livejournal EGL group, everyone was aware of the Lucky Pack sales and details, but now, quite a few years have past, so I went back and added this into December 2nd, 2015.
Below is my post as it appeared on EGL April 30th, 2011.
---
My IW Earthquake/Tsunami Charity Lucky Pack A & B came in!
I bought both the A and B pack in White/Large. (I really wanted a white blouse that fit and I figured that I had a better chance if I got two XD )
Unfortunately, I opened them together, so I don't remember which blouse went with which (I'm sorry >.<;;;)
Two Blice (one from each)
(which obviously is the plural of blouse.)
I love them both, and they both fit well (though the tops of the detachable sleeve part of the detachable sleeves one is kind of tight. @_@
Tulle Lace Removable Sleeve Blouse – White
http://lolibrary.org/node/935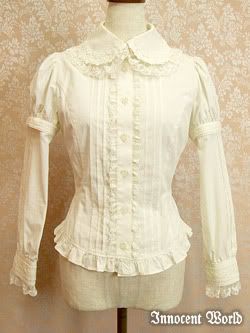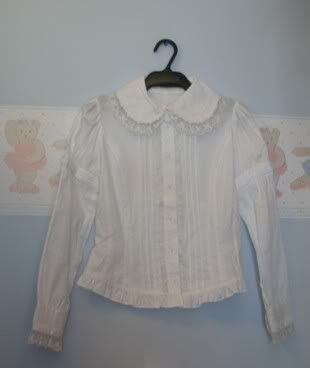 and this lovely long-sleeved one with tulle lace and pin tucks that I do not know the name of.
White (unknown) blouse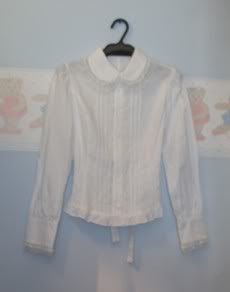 JSK Pack:
Classical Chair JSK with Cape (long)
http://hellolace.net/wardrobe/innocent-world/type/jsk/item/70/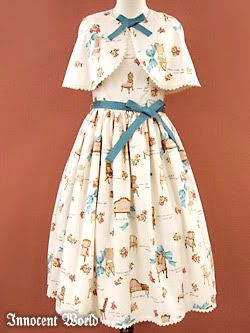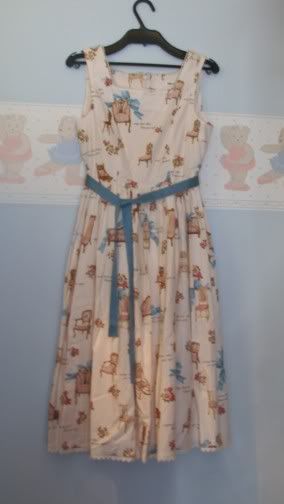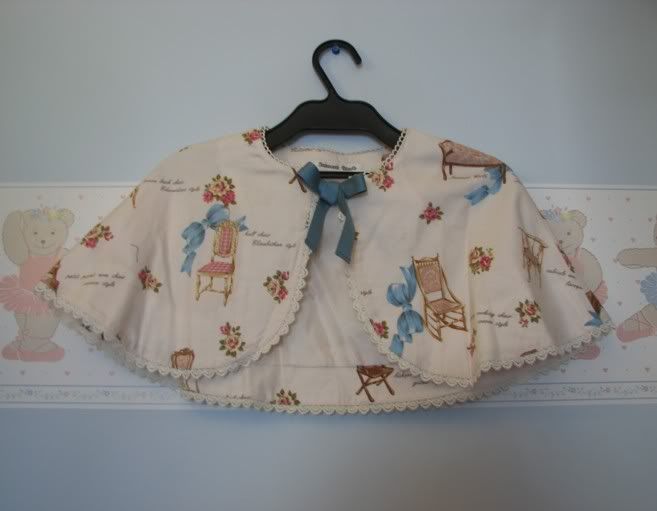 I'm not sure if I'm measuring this wrong or not, but flat measurements are:
bust: 43 (86)
waist: 36 (72)
that would make this the medium, which is supposed to have a 90cm bust… but again, maybe I measured wrong? @_@ Either way, it doesn't fit me, so I'll probably sell/trade it.
OVER THE KNEE SOCKS! omg, I saw these and I started skipping and singing 'over the knee, over the knee" not even joking, I totally did. XD I like over the knee socks better than knee socks… and these are pretty neutral so they should be fairly versatile…
Skirt Pack:
Little Lady Skirt – Long (Blue)
http://lolibrary.org/node/756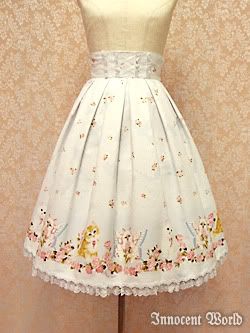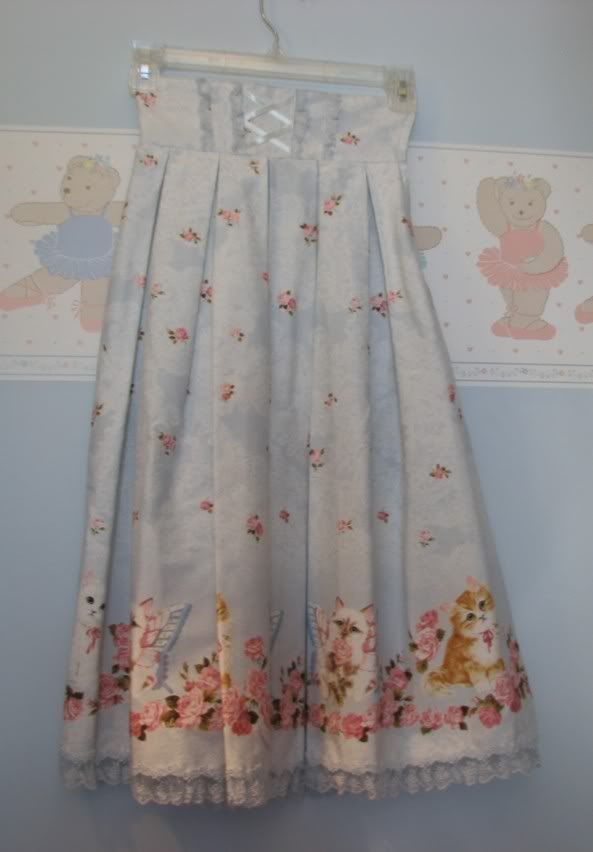 I was late to the game (I forgot about the packs and bought them the next morning D=) so white and pink were the only options. I was really, really hoping I might luck out and get something darker (and I did need a white blouse) but I didn't… and I really didn't want another pastel skirt. So I'll probably sell/trade this as well.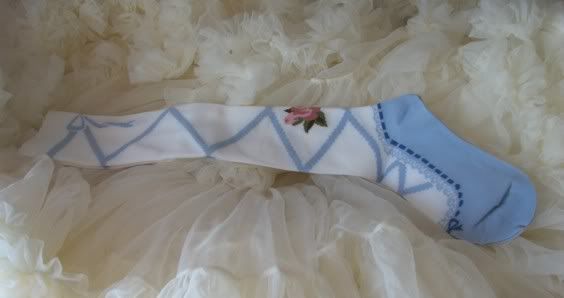 and the matching socks..
Innocent World
Lucky Packs
Old Post